When it comes to network security, it is easy for small to medium sized businesses to say "not me", "they are only after the big guys." The reality is that attacks on all networks have been increasing year after year.  In fact, it is just easier for hackers to go after small to mid-sized businesses due to their relaxed or non-existent security policies!
At GSG Computers, we understand that you rely on the internet to communicate and run your business. With all the threats coming in through email, web browsing and software vulnerabilities,  it is important now more than ever that you have a secure network. If you don't the consequences can be disastrous.
With Bulletproof Security, you have the flexibility to choose the Perfect-Fit™ security services. We have made it easy for you to implement the security service you need to fight cyber-crime without breaking the bank.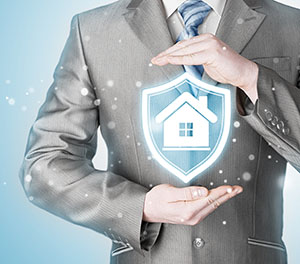 Employee Security Training
Provide training to all of your employees. Educating your employees on security protects your business, as the major of incidents are caused by humans. (Clicking on the wrong thing, opening the wrong email, replying to a bogus email...)
There are several options to choose from:
Short Videos: Weekly 1-2 minute training videos send out via email to employees. These videos are short, engaging and packed with content that your employees will remember.
Employee Phishing: Send fake phishing emails to your employees to test their ability to spot a phishing email from a real email. Employees that fall are flagged. You are notified of results and they can then receive additional phishing training. Phishing employees significantly improves their ability to spot and avoid real phishing emails.
Security Policies: Security policies help your employees understand what actions should and should not be performed and defines best practices for securing critical data. Our policies include network security, computer use, physical security, termination procedures, BYOD and more. Employees are required to electronically acknowledge the receipt and acceptance of the policies, as well as sign a written copy to be placed in their employee file with HR.
Security Risk Assessment: The streamlined security risk assessment will help you understand your gaps in security and we can make recommendations on how to address those gaps.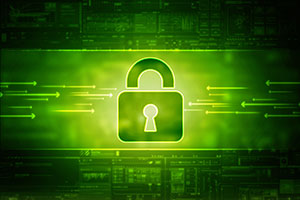 Security Foundation
This 7 layer foundation incorporates the nuts and bolts of what you need to keep the doors and windows locked from cyber-criminals. The tools below will keep all your computers and servers protected whether you are working in the office or from a hotel.
DNA Filter - This is a cloud based perimeter security fence around your network using the tools from Cisco Umbrella's Open DNS. We detect threats released real time. These "zero day" attacks are often undetected by traditional firewalls. Protects remote workers.

Proprietary Anti-Ransomware scripts - If Ransomware is detected, access to the infected server is disabled right away from further harm

Managed Antivirus and Anti-Spyware software on all workstations and servers

Block malicious ads while browsing

Cloud based spam filter so harmful spam is caught outside of your network before it reaches the employee's workstation

Up to date Security patching from Windows, Adobe, Java, etc. on workstations and servers\

24X7 monitoring of your entire network to keep guard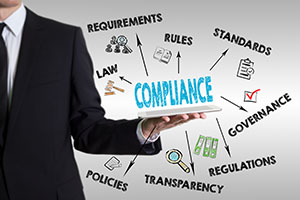 Testing and Compliance
We have a working in depth knowledge of compliance for several of the regulated industries, including finance, title insurance and medical. Give us a call and we can discuss your specific compliance needs.
Some of our services include:
Vulnerability testing

Penetration Testing

Writing Policies and Procedures

In person Training

Risk Assessment
No matter the size of your business, network security is a requirement for every business in the digital age. If you are worried or unsure of where to start with an internal security audit, our team can help get you on track ~ call us today 615-826-0017.