Super-healthy IT for Super-successful Business Operations
We use a customized approach to our managed IT services — we call it Perfect-Fit Support - that's based on assessing, designing and building your IT Support to match your business goals and needs.
Whether you just need us to handle your data backups and network security, or want us to handle all your IT and get it off your plate so you can focus 100% on your business – no problem.  We can manage as little or as much of your IT Support as needed.
Our Managed IT services can provide your business with maintenance, support services, event management, network security, HIPAA compliance, help desk support, employee training, data backup, and business continuity planning, as well as monitoring your network infrastructure.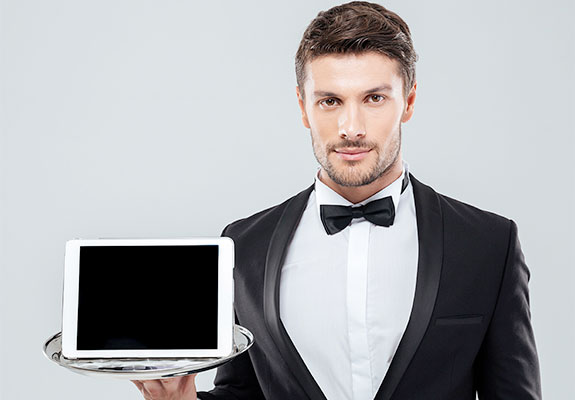 Here are some of the unique differences between our Managed IT Services and other IT Service Providers:
| GSG Computers | | Services Provided | | Other IT Service Providers |
| --- | --- | --- | --- | --- |
| Customized (al carte, as well as all inclusive – based on business's needs) | | IT Support Model | | One - three standard plans (No customization) |
| Yes | | Consulting and Advice | | Limited |
| Many – Flexible | | Technologies Supported | | Narrow – Only Their Chosen Ones |
| Yes | | Application Support | | Varies (Some will, most will not) |
| Yes | | Vendor Support | | Limited |
| Fee + Options + Flexibility (meets your needs) | | Pricing | | Fee only (includes services you don't need) |
| Yes | | Employee Security Training | | Varies (Some will, most will not) |
Frequently Asked Questions
Like with most things, not all IT Service Providers, also known as Managed Service Providers, are created equal. GSG has been in business more than 20 years and has successfully supported hundreds of unique clients. We believe in always staying personally connected with the people we serve. And although many of our competitors think it's ok to provide IT support only from a distance, we feel that technology is a contact sport, and business owners should be able to see the team that is supporting their business.
No problem! Many of our customers have a designated IT support person or in-house IT department to handle day-to-day technical issues and minor network problems. These companies often count on us for the most critical IT support functions, such as data backups, network security, strategic advice, technical projects, and second opinions.
Generally, no. Unlike other IT support providers that always 'farm-out' work to technical contractors, we hire and train our own engineers and technical consultants. All of our technical staff members undergo rigorous training and criminal background checks and are required to sign confidentiality agreements to protect our customers' privacy and sensitive information. Because our technical staff is employed directly by us, we can provide a level of quality assurance and accountability that independent contractors cannot.
At GSG, we believe you shouldn't pay for things you don't need. Other IT Providers create a few standard plans that are easy to implement, allows them to bypass looking at your specific business needs and generally includes a lot of services you don't need or want. With us you can create a customized plan that gives you just the services you want and your business needs.
Absolutely! You are trying to grow your business, the last thing you need to be focused on is computer problems! With expertly managed, and smooth-flowing IT comes the ability for your team to work uninterrupted. No bottlenecks, speed bumps or traffic jams to get in the way of doing business, which means more productivity for your team and less stress for you.
In addition to our pay as you need us services, we offer flexible and affordable two-year, one-year and month-to-month (no commitment) service plan options to meet the different needs of our clients. You will receive the same commitment to great support no matter which option you choose. We are so sure of our service that we offer a 60 day money back guarantee. If you aren't happy with the service you have been provided, we will refund your money!